Sharon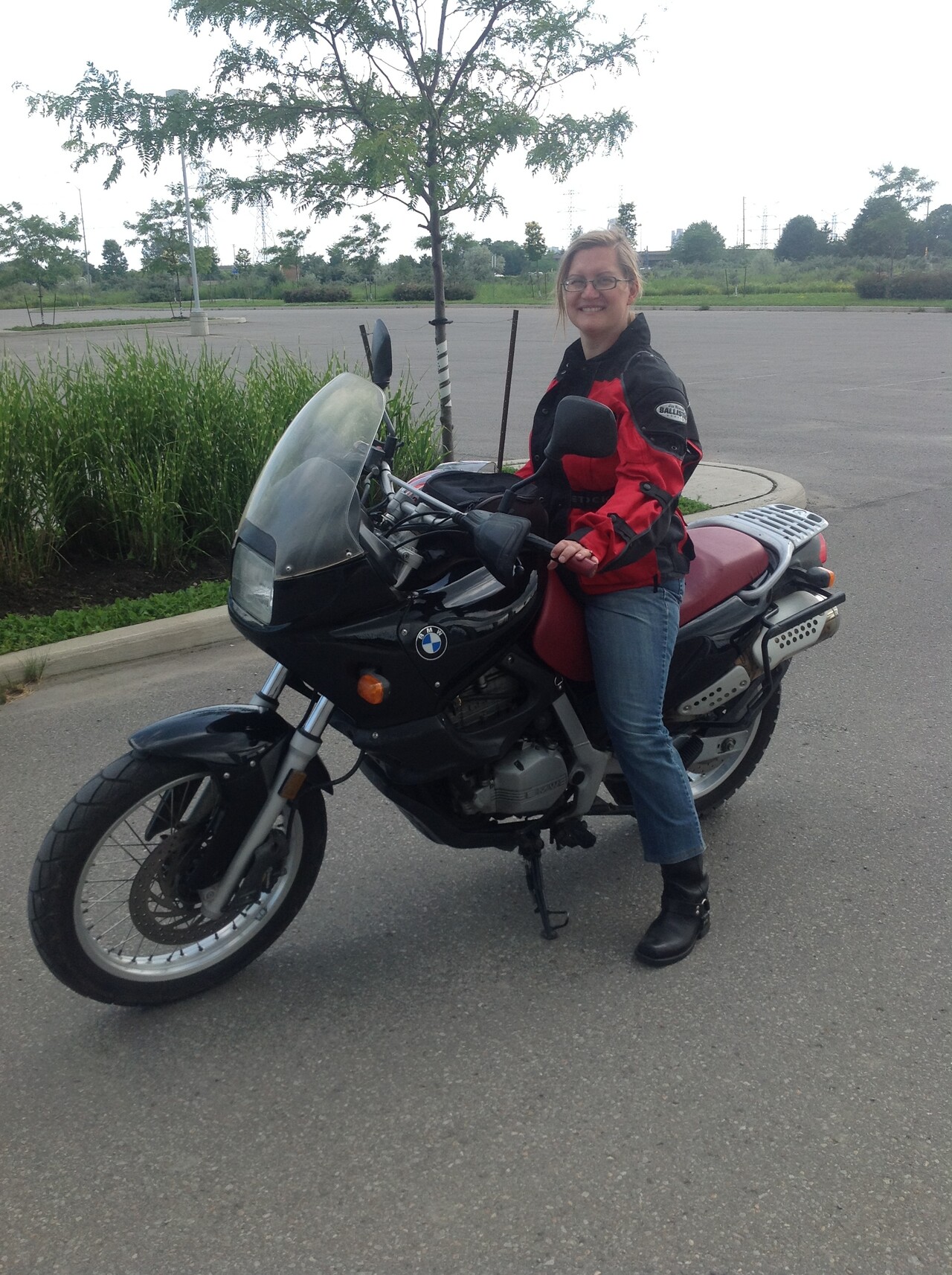 1997 BMW 650 Funduro

Ultimately too tall for Sharon
When we eventually sold it, a friend to us that it wasn't just ugly, "it was effen ugly"
2003 BMW 650 Single

Was properly lowered and outfitted with all the travel farkles.
Was a much better bike for Sharon to learn on.
Bike name – Billie
With the vision of longer motorcycle travels I wanted to keep the bikes similar for service and parts so we bought her the 2012 F650GS Twin. Immediately she noticed a more smoother and powerful ride in the new bike.
Doug
1984 Honda Interceptor 500

Rode it as an 18 year old from Ontario to Alaska and back over 3 weeks

1986 Honda Interceptor 750

Never liked it as much as the more nimble 500cc bike
Rode it repeatedly to School in Nashville from Ontario.

1998 Yamaha WR250 Dirt bike

Enjoyed trail riding with my teenage son
Managed to break my Femur on it when meeting up with a trailside tree.